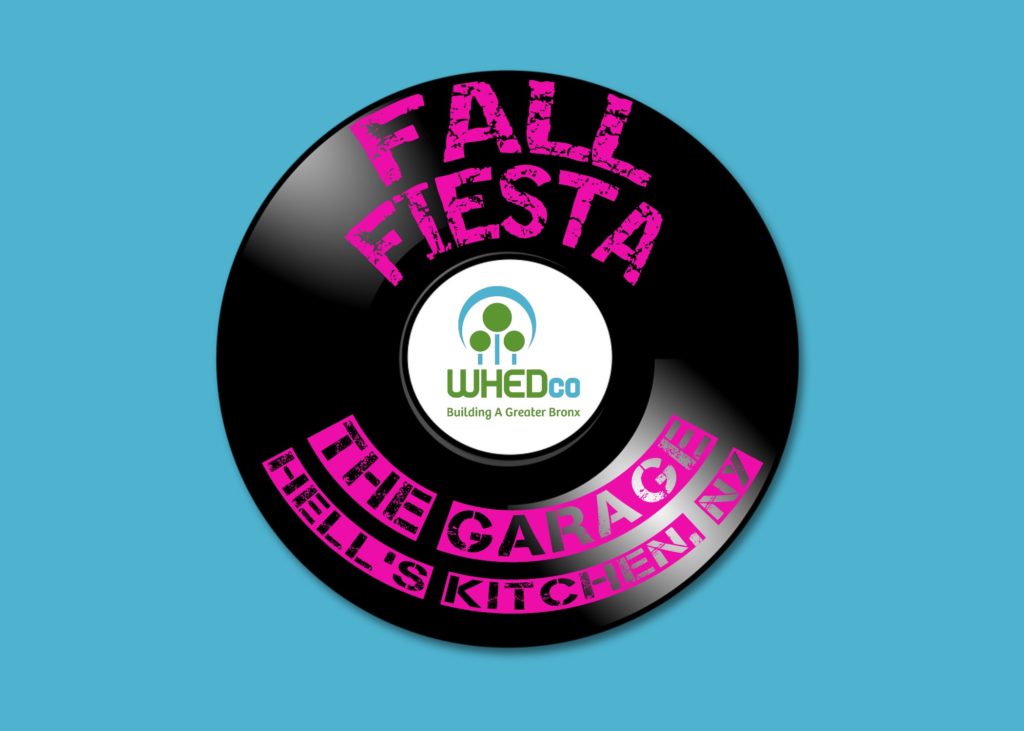 Join WHEDco at our upcoming Fall Fiesta on Thursday, November 29th at 7:00PM at The Garage in Hell's Kitchen (50th Street and 11th Avenue).
Get your boogie on while enjoying live music and dance performances curated by our Bronx Music Heritage Center! Our Fall Fiesta –which will carry the vibe of an indoor "block party"– will feature Bronx bites and drinks from a diverse selection of Bronx-based restaurants and bars. There will be a special reception for VIP guests at 6:00PM.
The event will help increase awareness for the Bronx Music Hall, the cultural centerpiece of our Bronx Commons development, and will raise critical operating support for WHEDco to continue providing much-needed services to low-income families in the South Bronx.
For more information, please contact Meredith Leverich at specialevents@whedco.org or 718.839.1157.