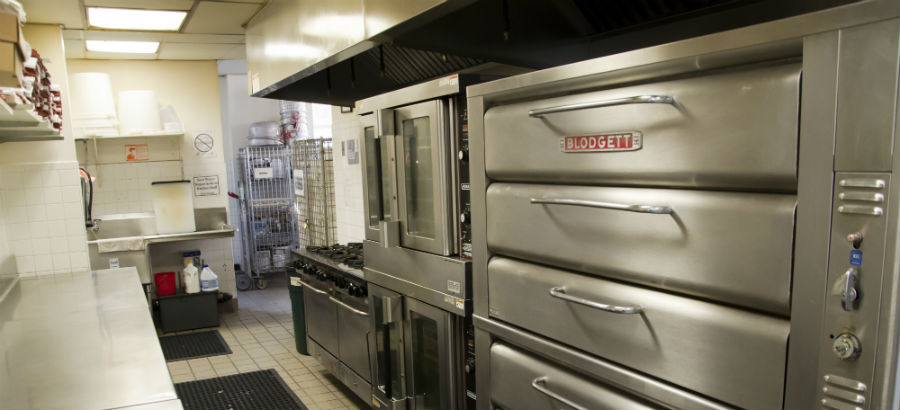 Providing resources for entrepreneurs to launch small businesses
"It's great to be able to share a kitchen space in the Bronx with health and fitness individuals and to collaborate on projects" – Rebecca Scott, Sustainable Snacks

"[Bronx CookSpace] had the storage, a large workspace, it was well run, clean, friendly – it was great!" – Joe Lopez, Kettlebell Kitchen

"For us, the dots would never have been connected without WHEDco." – Sam Rockwell, WaffleWaffle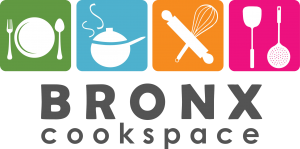 Bronx CookSpace is a fully equipped commercial kitchen that provides flexible, affordable workspace and individualized technical assistance to small food businesses.
Food businesses face tremendous startup costs. By providing affordable space, we give entrepreneurs a place to test products and ideas as they develop and grow cost-effectively. The 4,000 square foot kitchen is divided into four workspaces, or bays, that can be rented alone or in combination. It is ideal for caterers, bakers, and food and beverage manufacturers who would otherwise not be able to afford the commercial kitchen space or equipment they need to start and grow their business.
Bronx CookSpace has a loading dock and parking lot, and has security 24 hours per day, seven days per week. It is conveniently located at 50 East 168th Street in the Bronx, with easy access to the 4 and B/D trains, major highways (I-95, I-87), the George Washington Bridge, and Hunts Point Terminal.
Kitchen equipment includes:
Dry, cold and frozen storage
Southbend stovetops
Duke convection ovens
Hobart dishwashing stations
Blodgen pizza oven
Commercial food slicers
Commercial stand mixers
Rentals:
Bronx CookSpace offers 10-hour and 5-hour shifts, 24 hours a day, 7 days a week.
Rental Rates
Weekdays: $25.00 per hour (7am to 11pm)
Weekends: $23.00 per hour (7am to 11pm)
Overnight: $21.00 per hour (12am to 6am, all days)
Storage Rates
Dry storage: $37.50  per month, per shelf
Cold storage: $75.00  per month, per shelf
Dry storage cage: $150.00 per month
Technical Assistance:
Bronx CookSpace offers individualized assistance to kitchen tenants on a case-by-case basis to assess opportunities, ensure proper permitting and insurance, and troubleshoot issues as they arise. Technical assistance may also cover incorporation, cost analysis, recipes, packaging and labeling. The Kitchen Manager works with each new tenant to identify and tailor services for the tenant and establish goals to benchmark short- and long-term success.
Interested in renting space? Here's how to get started:
Complete a kitchen application;
Our Kitchen Manager will follow up with you to review your application and schedule a tour;
Before you can begin to rent space in the kitchen, you must register your business name and obtain general liability and workers' compensation insurance. The Kitchen Manager can assist you in completing these steps.
We accept new tenants on a rolling basis. For more information about Bronx CookSpace, please contact aolivares@whedco.org or 718-839-1105.
CONTACT US
To download the application, CLICK HERE!
Want to learn more about our current tenants? CLICK HERE!