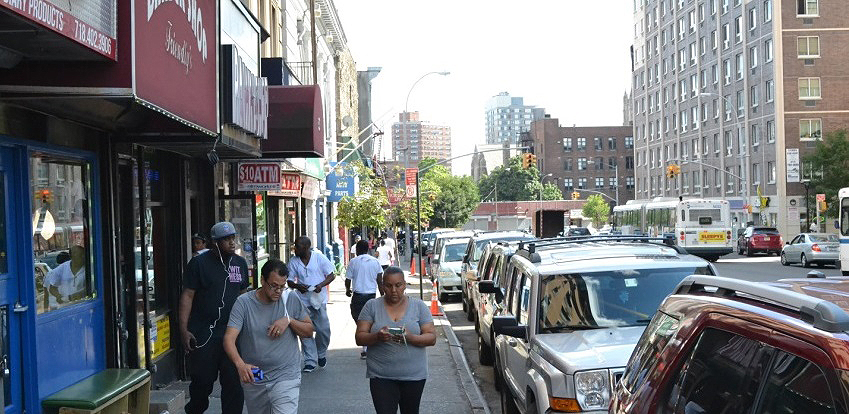 WHEDco works to attract new businesses to the commercial corridors surrounding our buildings in South Bronx. These businesses provide economic opportunities for local entrepreneurs, enable residents to shop in their own neighborhoods, and create safer, more vibrant streets for pedestrians.
WHEDco's core community revitalization goal is to respond to locally identified needs and advocate for area improvements that better residents' quality of life. To that end, WHEDco channels the area's history, culture, and existing social fabric into participatory community planning, surveying, resident and merchant organizing, and real estate and data analyses that form the basis of creating a community-based economic development strategy.
To make our neighborhoods more economically vibrant, WHEDco:
Attracts new businesses to vacant storefronts
Encourages community members to shop locally
Partners with NYC agencies to facilitate streetscape improvements
Advocates for increased lighting and maintenance for the elevated train tracks
Beautifies the neighborhood by planting street trees and spearheading public art projects
Hosts block parties to foster community engagement
Revitalizing the commercial corridor in Crotona Park East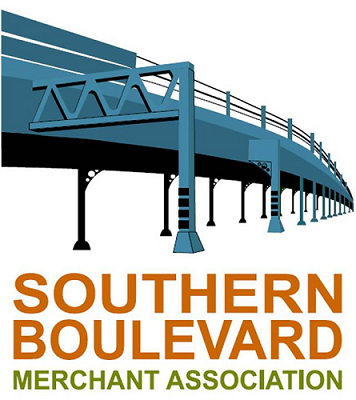 WHEDco collaborates with local merchants to build a vibrant business district in the Crotona Park East neighborhood surrounding Intervale Green. Our Community Development team helped launch the Southern Boulevard Merchant Association (SBMA), which works to attract businesses to vacant storefronts and bring shoppers to the area.
WHEDco also works with City agencies, other local resources, and the Merchant's Association to engage in capital improvements to beautify the neighborhood and improve safety, organize community events and increase foot traffic, and leverage this corridor's transit hubs to revitalize the local economy.
WHEDco also commissions reports to give local merchants data crucial for their success, but not readily available to mom & pop shops, such as information on "retail leakage" – money spent by local residents outside of the neighborhood. This information serves as a critical resource for business owners, who are able to tailor their businesses to meet the community's needs and ensure their own financial security.
In addition to the increased economic activity that the SBMA has generated, it also benefits residents by bringing the things they need for daily living closer to home, and improves the quality of life in the neighborhood by increasing street activity and helping cut crime.
CLICK HERE to read the 2014 REPORT by the Department of Transportation Commissioner, Polly Trottenberg, highlighting WHEDco's advocacy work of improving traffic safetly along the corridors of Louis Nine Boulevard, Intervale Avenue and Freeman Street.
For more information about our ongoing work around the Southern Boulevard area, CLICK HERE!